Product information
Moodbox – NB-IoT
The moodbox is an easy to use and integratable user feedback device. Various configurable settings are available for transmit interval, transmit on specific event, anti-spam delay time, heartbeat, multiple payload options.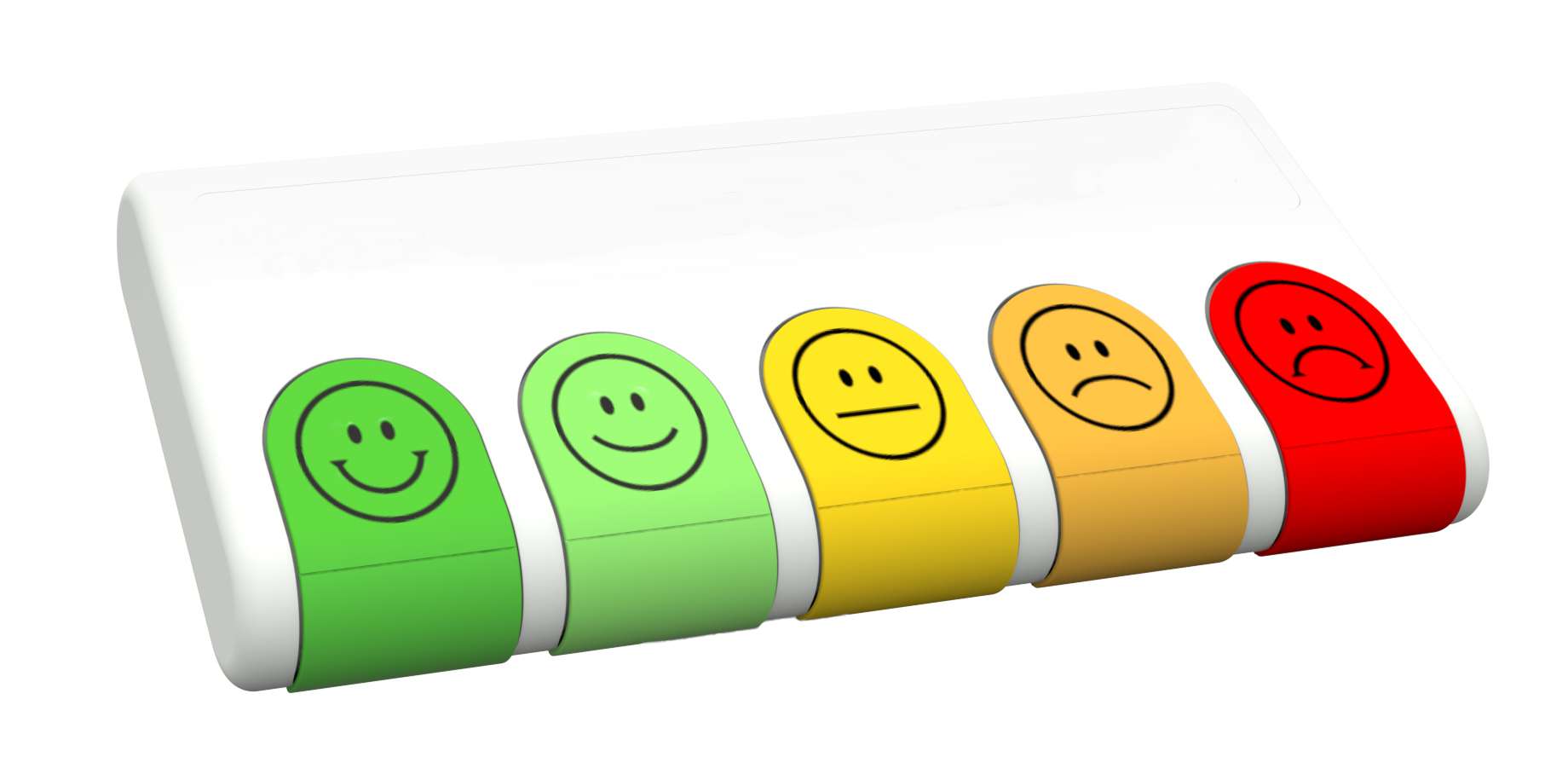 NB-IoT
Long Range communication over NB-IoT.

Enables to collect more detailed information

Get user feedback without collecting any privacy related information.
Specifications
Power supply
1x or 2x 2.6V AA Lithium batteries
LTE Bands
3, 5, 8, 20 ,28
SIM Card Format
Nano (4FF)
Battery life
5 year (with standard configuration)
Color / Material
White / ABS
Business hours
Monday 08:30–17:00 Tuesday 08:30–17:00 Wednesday 08:30–17:00 Thursday 08:30–17:00 Friday 08:30–16:00 Saturday Closed Sundays Closed
Require help ?
Contact our support department
Sales Department
Sales@imbuildings.com
Are you interested in more information about what we can do for you, please contact our sales department.
"*" indicates required fields