Product information
Office Occupancy Counter – EnOcean
Easy installations for measuring traffic in the passageways and gives insights that help reduce energy wastage, improve working effi ciency and bring costs down.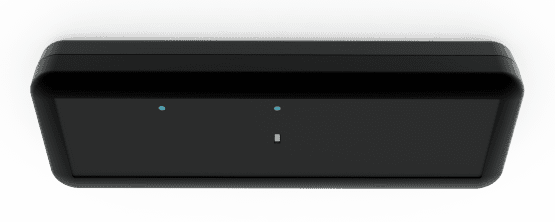 Infrared
Works with active infrared technology and looks down above a door.

EnOcean
Count values are registered for people entering and leaving. Communication over EnOcean using any EnOcean network. Event-based transmission allows to transmit data depending on the registered count values.

Privacy
No camera or personal data is used, meaning you will not have issues regarding the European GDPR.
Specifications
IoT Communication
EnOcean
Max detection distance
2 meter
Color / Material
Black/ ABS
Business hours
Monday 08:30–17:00 Tuesday 08:30–17:00 Wednesday 08:30–17:00 Thursday 08:30–17:00 Friday 08:30–16:00 Saturday Closed Sundays Closed
Require help ?
Contact our support department
Sales Department
Sales@imbuildings.com
Are you interested in more information about what we can do for you, please contact our sales department.
"*" indicates required fields