Product information
People Counter – EnOcean
Easy installations for accurate counting without the need for setting up count lines or calibration and so on.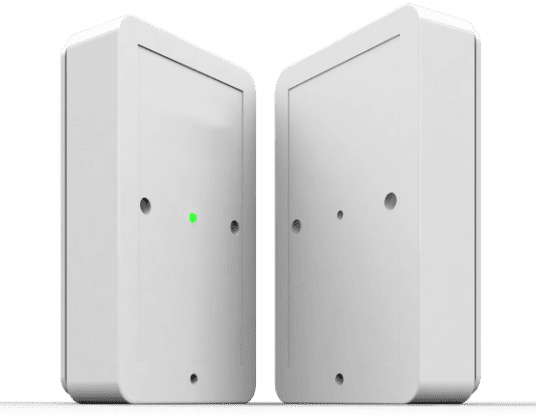 Infrared
Works with horizontal infrared technology.

EnOcean
Count values are registered for people entering and leaving. Data is at a configurable interval tot he EnOcean network.

Privacy
No camera or personal data is used, meaning you will not have issues regarding the European GDPR.
Specifications
Power supply
2x 1.5V AA Alkaline batteries
IoT Communication
EnOcean
IR Count Line
8 meter max.
Battery life
Approximately 1 year
Color / Material
White / ABS (Black covers optional)
Payload
EnOcean 4BS EEP A5-12-00
Frequently asked question (FAQ)
Yes in combination with our robust housing.
Business hours
Monday 08:30–17:00 Tuesday 08:30–17:00 Wednesday 08:30–17:00 Thursday 08:30–17:00 Friday 08:30–16:00 Saturday Closed Sundays Closed
Require help ?
Contact our support department
Sales Department
Sales@imbuildings.com
Are you interested in more information about what we can do for you, please contact our sales department.
"*" indicates required fields